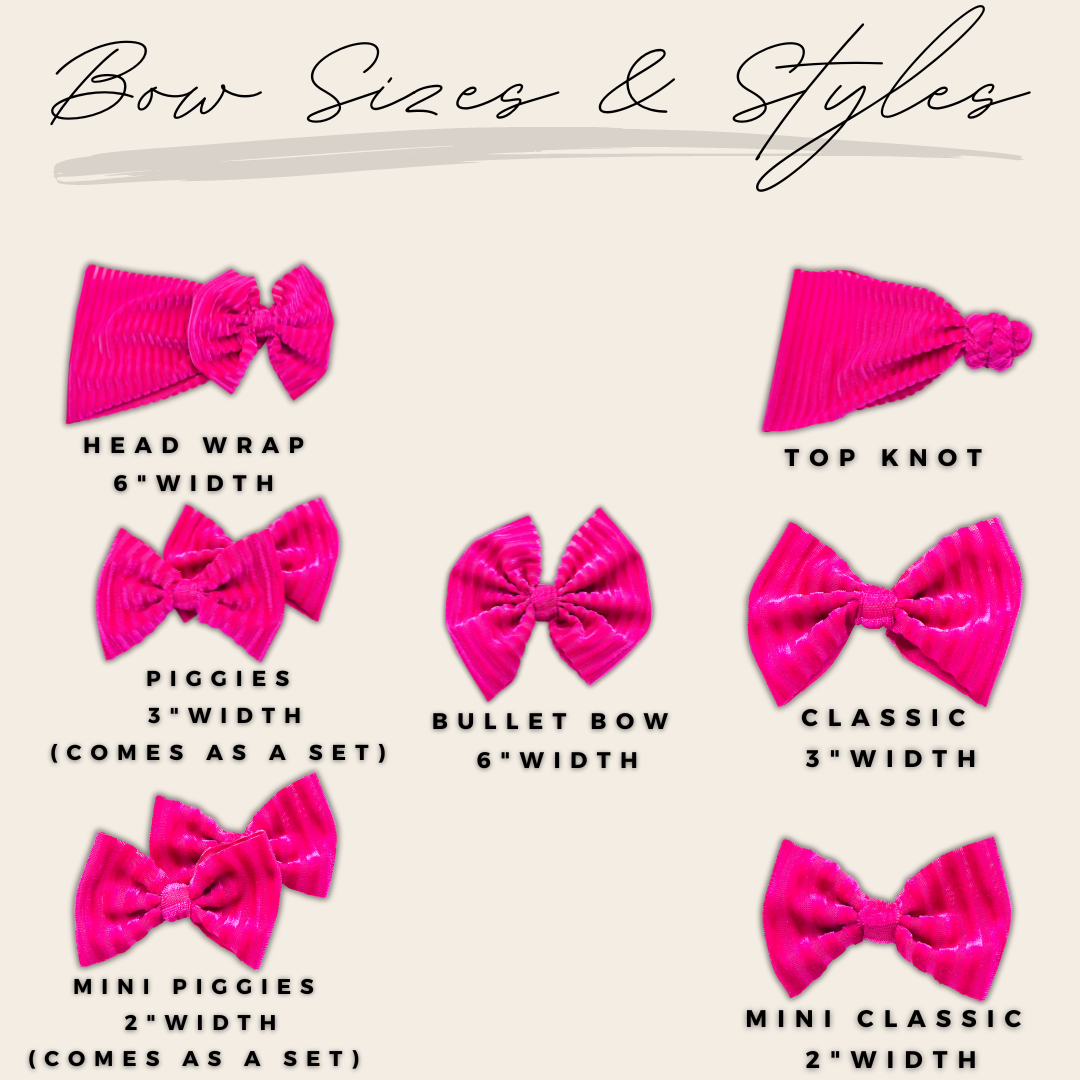 Bow Sizes & Styles
Check out our bow guide to choose the prefect style for your little babe!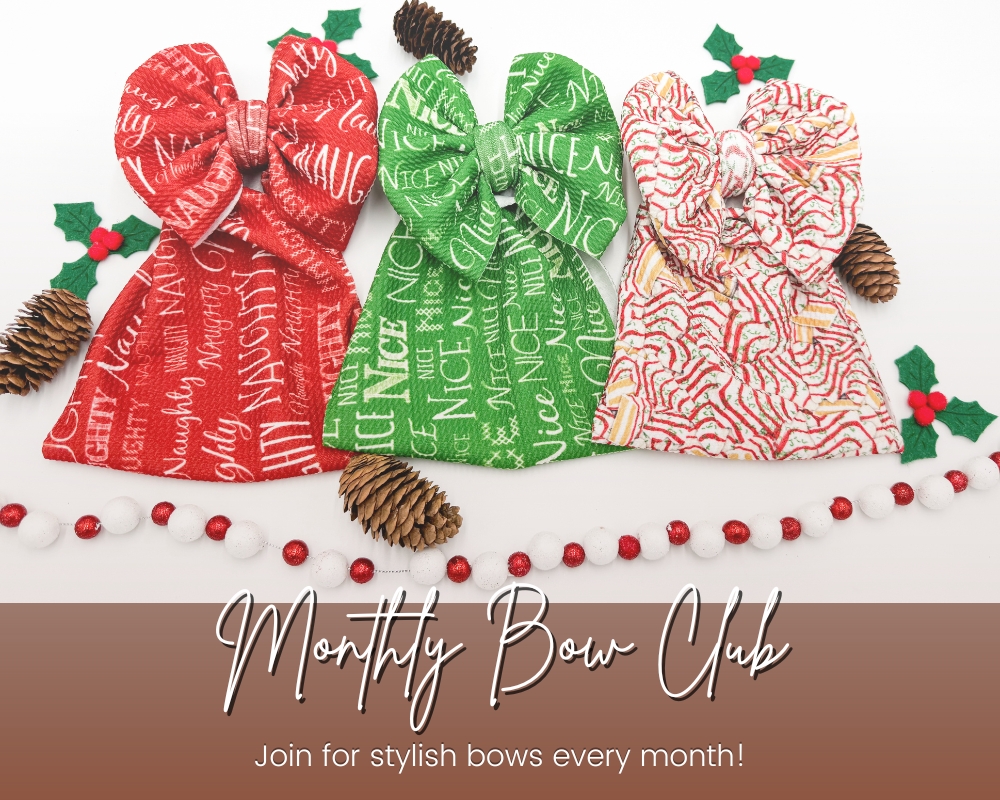 Why Subscribe?
Take the guess-work out of choosing the perfect bows!
If you're into getting a package of fun delivered straight to your doorstep each month, then our bow subscription box is for you! As a monthly subscriber, you'll get three hand-picked bows that we're obsessed with, and we know you will be too!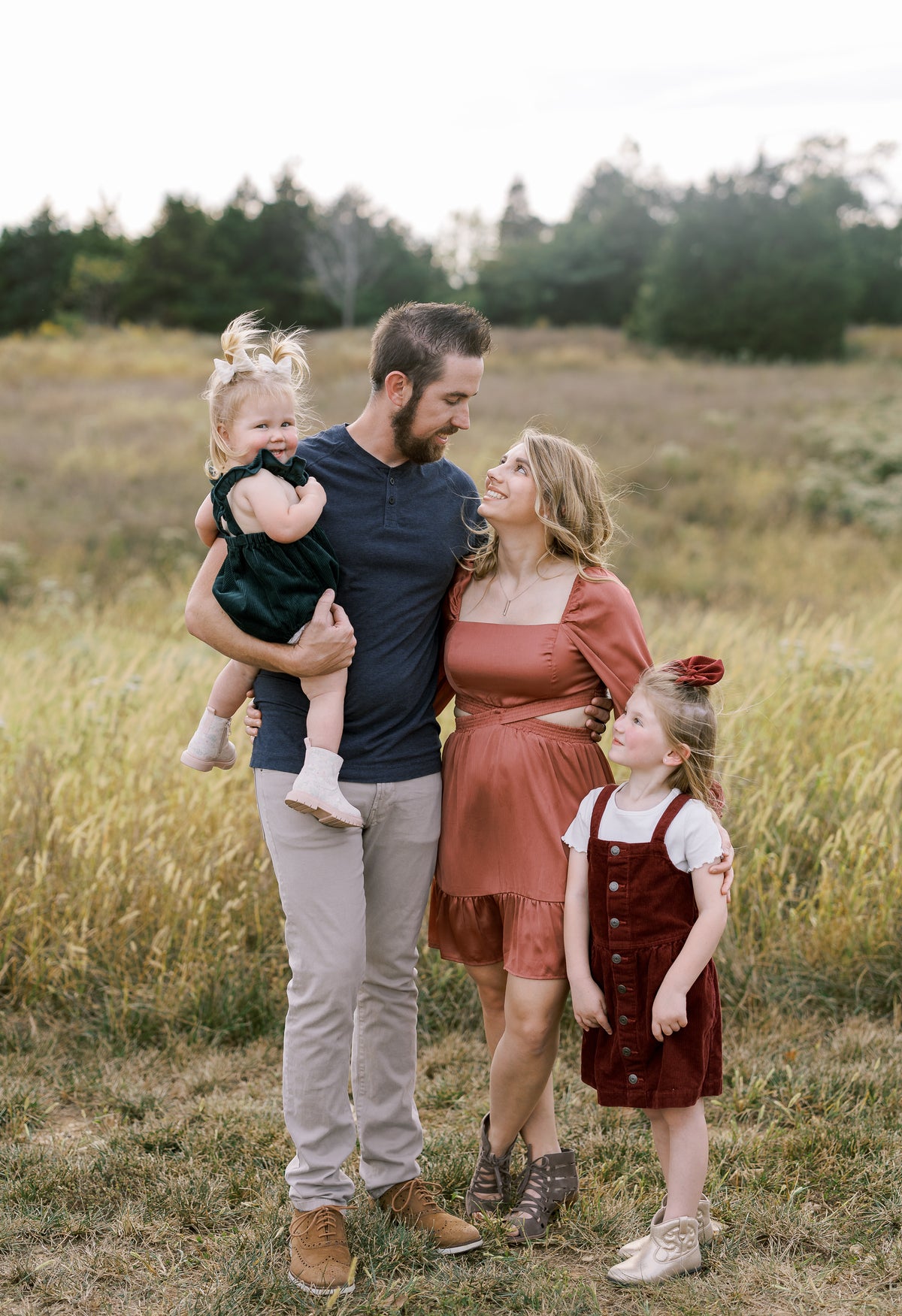 Our Story
Jett + Jax was established in June of 2019 and is inspired by cute, sassy, loving little girls! 
​Owner Mandy Lewellen had always been inspired to start her own business by her husband Bryce, who is a business owner himself. After Haddie Mae was born, Mandy knew she wanted to do something purposeful that allowed her to be a powerful independent business woman, while still allowing her to be an amazing mother. Then, the perfect opportunity arose allowing the Lewellen's to become owners of Jett + Jax. 
Becoming a girl mom was a new thing for Mandy. She loved all the bows but hated how they would never sit up right, lay flat, and just flop over on baby's head. Jett + Jax Bows are made to stand tall, never flop, and create the perfect statement piece - EVERY SINGLE TIME!
We guarantee your J + J bows will stand tall! We're changing the bow game with our high-quality, handmade, proud standing bows!
We hope you enjoy our bows as much as we do, and remember the bigger the bow, the closer to heaven!